The mission of Rocksteady Life is to eliminate the barriers that stop you from getting the help that you need. I meet families where they are, regardless of their location or financial situation, and offer individualized holistic care and resources. Payment is based on a sliding scale fee and is a continuing conversation, based on evolving needs. If you feel like you can't juggle all of the pieces of your life, contact Rocksteady Life and we'll work together to help you regain your balance.
Your body has the wisdom it needs to heal itself; all you have to do is remember.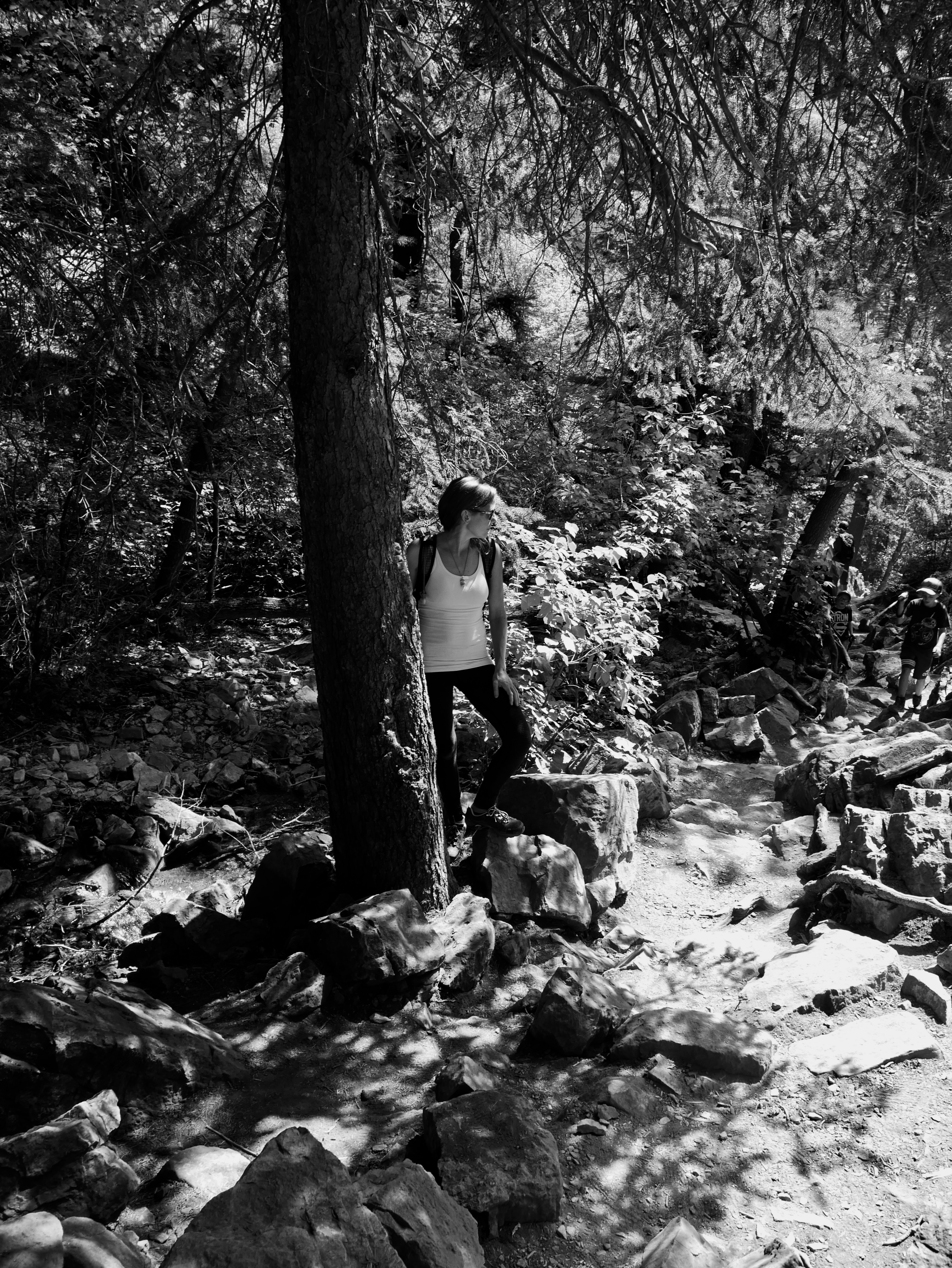 As a Holistic Practitioner, my goal is to give you the care and attention that you deserve. I will take the time to understand you and your specific life situation, whether it's in person, on the phone or via video chat. I integrate multiple modalities into my practice and hope that my insight and life experience can help you and your family on your journey. I look forward to meeting you!
Many of us are conditioned from childhood to repress our voices and emotions, which can result in body pain, inflammation and dysregulation. If we can be present to our experiences and feel seen, validated  or heard by our support network, we can move through the waves of our emotions more quickly and feel more joy, ease and freedom.
I offer in-person sessions at my office in Saint Paul, virtual sessions via Zoom, and outdoor sessions at Lake Como in Saint Paul.
Public transportation: Bus routes 21A, 63 and 70 stop at the Farmer's Market near Broadway and East 4th Street. Walk on East 4th Street past the Farmers' Market to 275 E. 4th St. (the next block). The Metro Green Line stops at the Union Depot Station on East 4th Street and Wacouta. Continue one block on 4th Street to 275 E. 4th St. The Northwestern Building is on the corner of 4th and Wall streets, across from the Farmers' Market.
Parking: On street parking is usually available, but can be difficult to find when there is a Saints Game. You can use Passport Parking to pay for your parking space, as well as extend your time. There are also various parking lots around the Northwestern Building. Parking is free on Sundays.

If you have any issues getting to the building or finding my office, you can reach me directly at 651-560-0878 (text or phone call). 
Directions: You will enter the Northwestern Building through the main doors on 4th Street. Take the elevator to the 8th floor and exit to your left towards Suite 805 and take another left. Go down the hallway to the exit sign and take one more left. Rocksteady Life (Suite 812) will be on your right (click here for photos).
DISCLAIMER: Rocksteady Life is a consulting business whose goal is to help you through transitions in your life, which might include  Reiki, Craniosacral therapy, Somatic Experiencing, Biofield Tuning and a change in diet and exercise. While natural supplements might be suggested in a session, I'm not a licensed physician, dietician or therapist.  The statements made here have not been approved by the Food and Drug Administration, and the information on this site is not intended to diagnose, treat, cure or prevent disease. Always check with your doctor and/or therapist before making dramatic shifts in your diet and lifestyle.